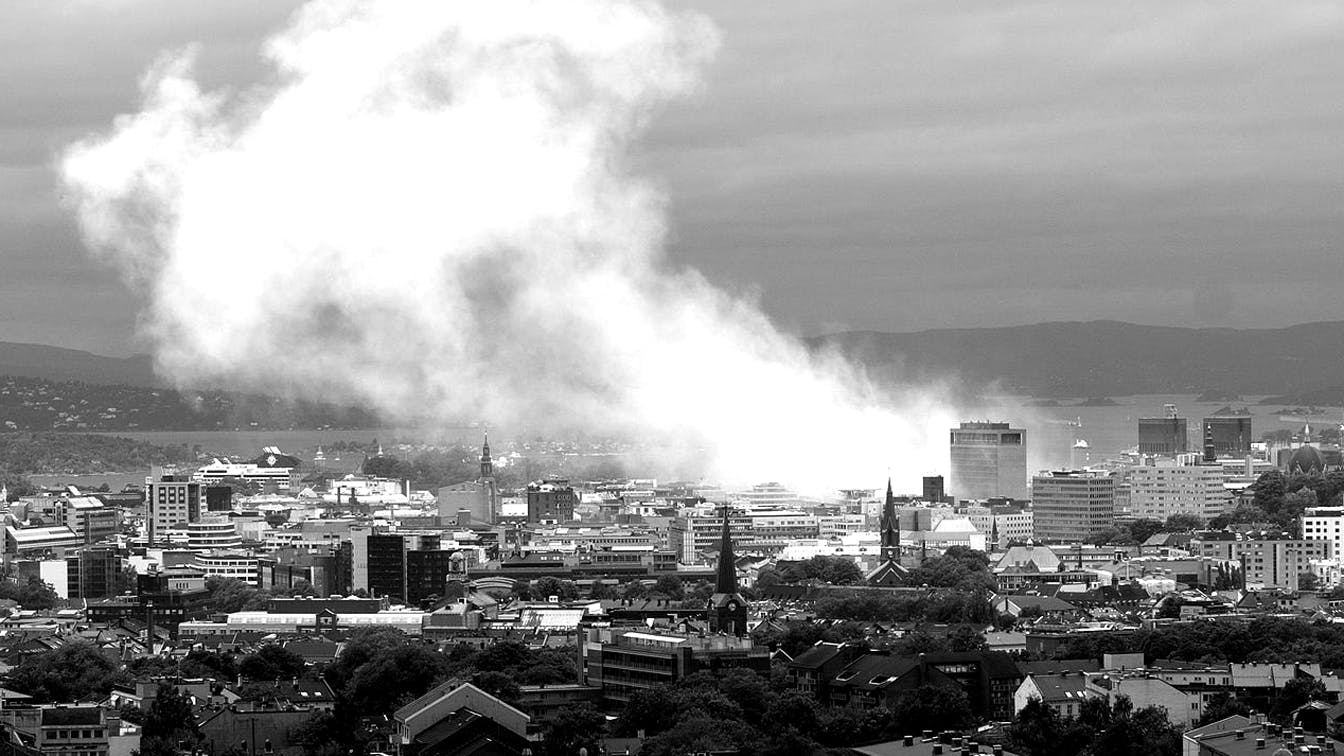 Demolish or preserve?
Different aspects of one subject
Before July 22, 2011, the The Norwegian Office of the Prime Minister and the Ministry of Justice and Public Security were situated in The Highrise – Høyblokken – a part of the Government Quarter in Oslo. The building, which includes decorations by Pablo Picasso, was designed by Erling Viksjø and completed in 1958.
A building biography
After the terrorist attack on the Government Quarter in 2011, the fate of the building became a public discussion, and opinions regarding conservation or demolition were split. Høyblokken – a Building's Biography, was written by cultural journalist Hugo Lauritz Jenssen.

The book deals with the history of a building, from architecture and interior to politics and urban planning. It also tells the story of a structure that, after July 22, 2011, will always be seen in the context of a gruesome event.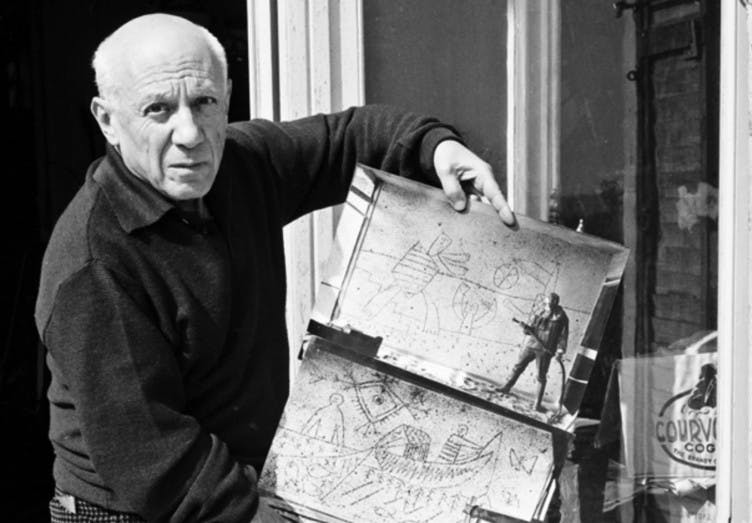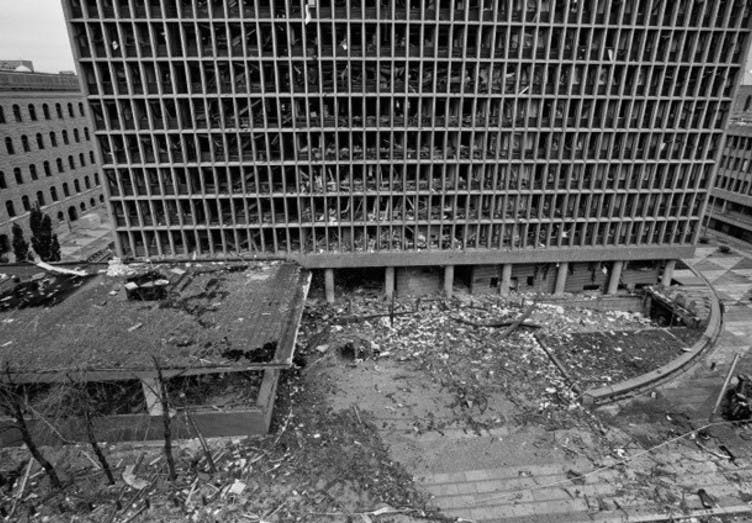 Several stories in one book
On the cover and in the introductory pages of the book we wanted to highlight the building as it once appeared, as it stands today – covered by a tarpaulin – and the uncertainty surrounding the building's future.

Through tactile variations in paper quality and subtle layout changes, the design helped clarify the diversity of the book's content – changes between the rational, the beautiful, the nostalgic and the shocking events taking place in 2011.
Foreign heads of state visiting the building
The building has over several decades been visited by a number of state leaders. A regular routine for the various prime ministers who have had their office here, has been to show visitors the view from the rooftop terrace. These moments have been frequently photographed. We chose to gather these photographs in a separate picture layer in the middle of the book, as a way to give readers a reminder of the function of the building and the part it has played in Norway's political history.
Hugo Lauritz Jensen's book, Høyblokken – a Building's Biography, with its stylish all-black front and the overall design, raise the bar for the rest of the content.

Lotte Sandberg, Aftenposten, 18 september 2013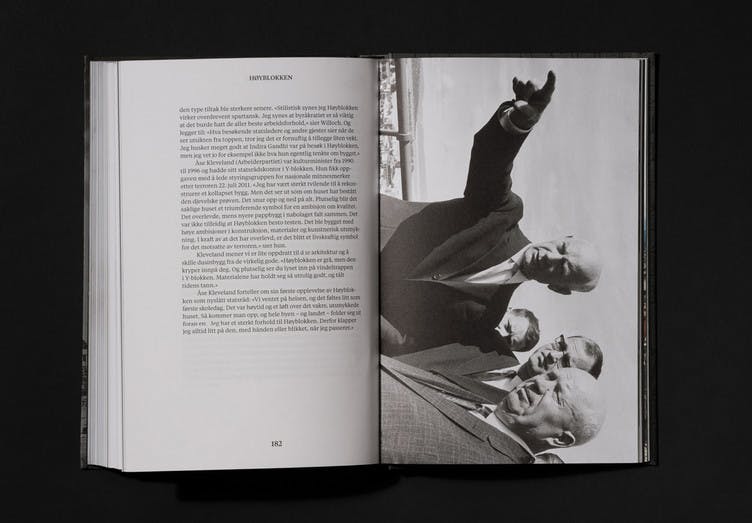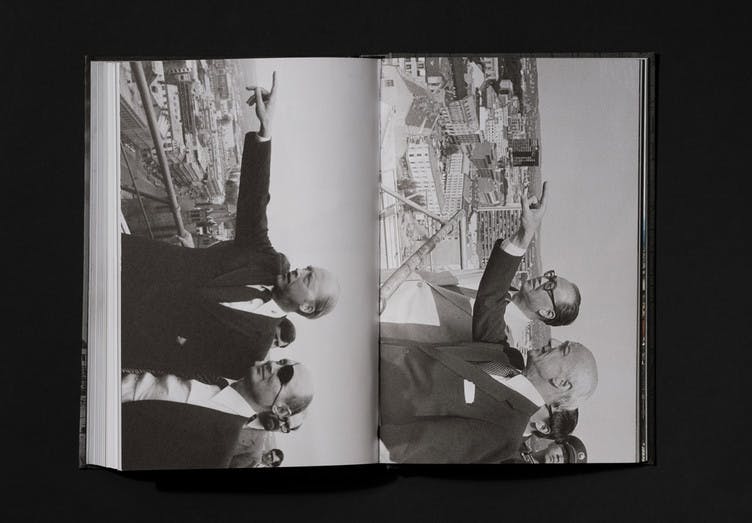 Ending in 2011
The book concludes with a picture of the destruction the terrorist attack inflicted on the building.