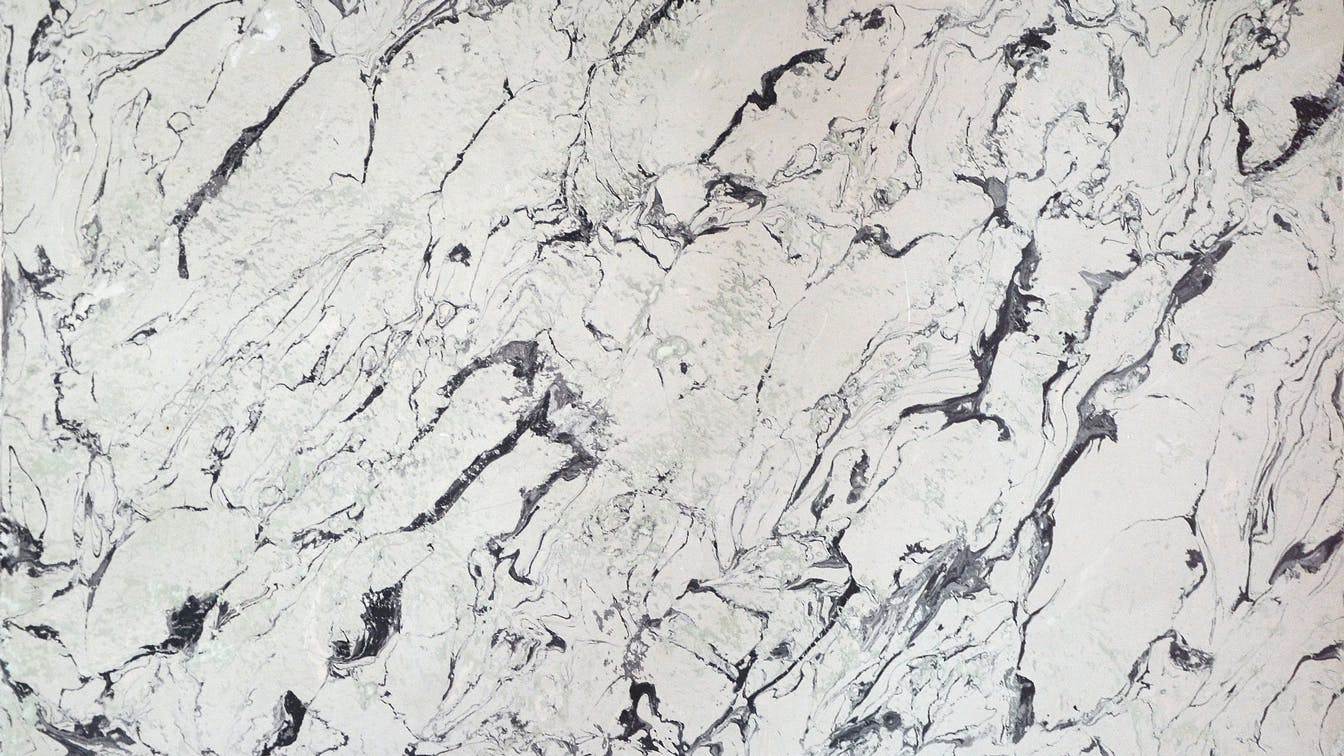 Norsk Skulpturbiennale Vigelandsmuseet
Textures and materials
Marble – an untraditional choice
Concept | Campaign identity
In 2013 the Association of Norwegian Sculptors organised the 7th edition of The Norwegian Sculpture Biennial, an exhibition consisting of 37 projects from 40 artists.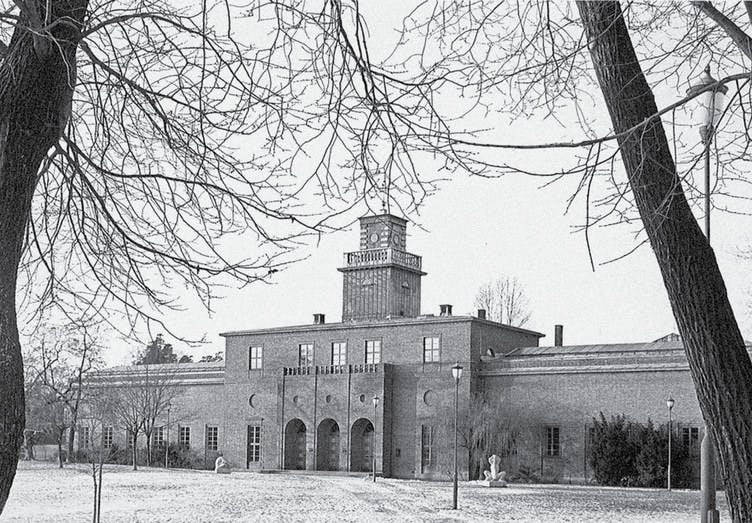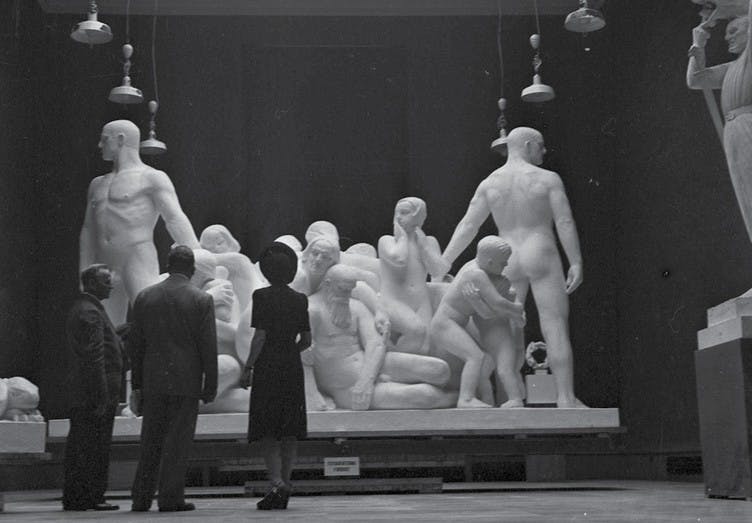 The original content of the museum
The Biennial took place at the Vigeland Museum, a building from the 1920s, which is usually dedicated to the Norwegian sculptor Gustav Vigeland. The museum houses a large sculpture collection consisting of plaster models and works in marble, bronze and wrought iron.

The Vigeland Museum is one of the finest examples of neoclassical monumental architecture in Norway. As a visitor, you quickly notice the conscious material choices and how these affect and function as a context for the exhibited sculptures.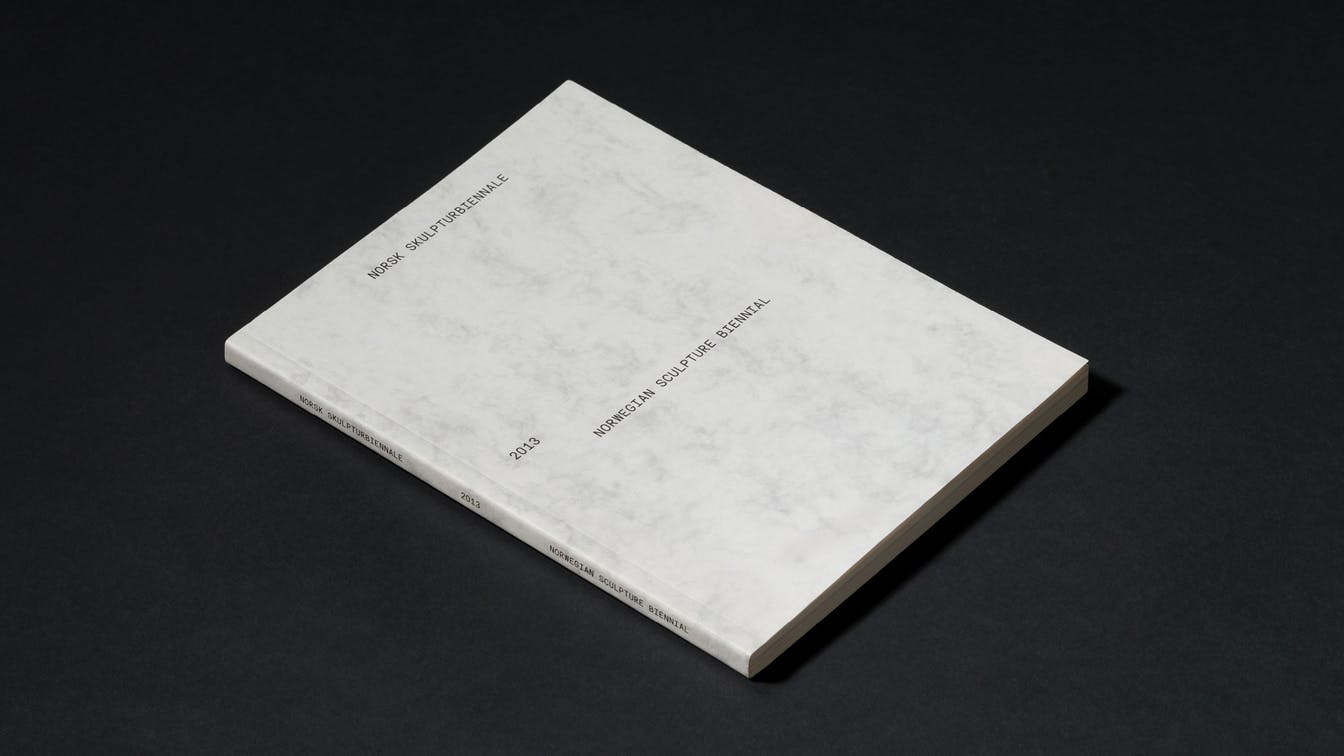 New content
The fact that the Sculpture Biennial took place at the Vigeland Museum provided guidelines for the experience of the exhibited works. The building usually houses works from another time and artistry. The fact that the rooms were to be filled with art signed by different artists from our time created interesting meetings between architecture, art, history and present.

Contrasts between art and context
Working on the Sculpture Biennial's visual identity, we wanted to underpin the meeting between history and present time. The representation of the context, the Vigeland Museum, was communicated by using marbled paper on all of the printed communication.

We were informed by the paper supplier that our chosen paper was about to be discontinued due to low demand. We secured the last edition and printed the cover of the catalogue, posters and other material on imitated marble.