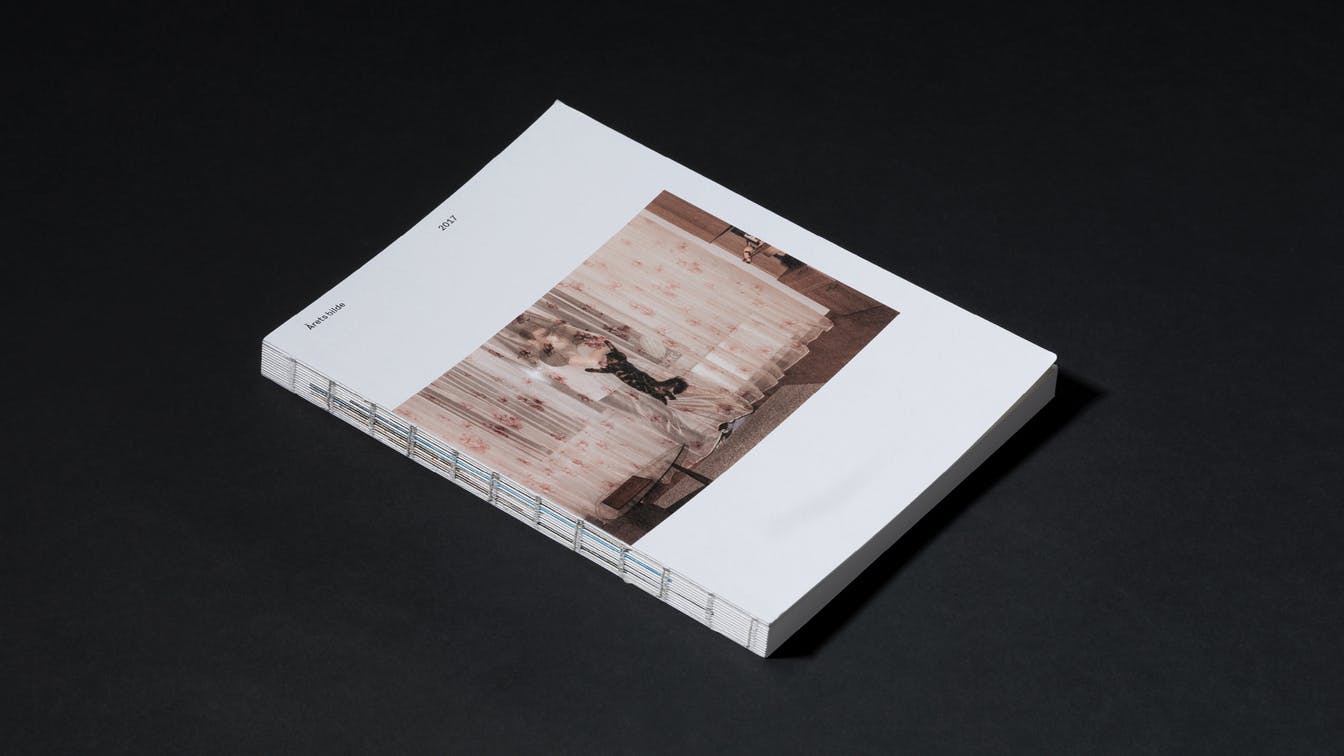 Pressefotografenes klubb Årets bilde
Visual storytelling 
Optimising the context
Årets bilde is the Norwegian Press Photographers Association's annual event, where the best photo and videojournalism is awarded. The event aims to show the importance of today's documentary photography.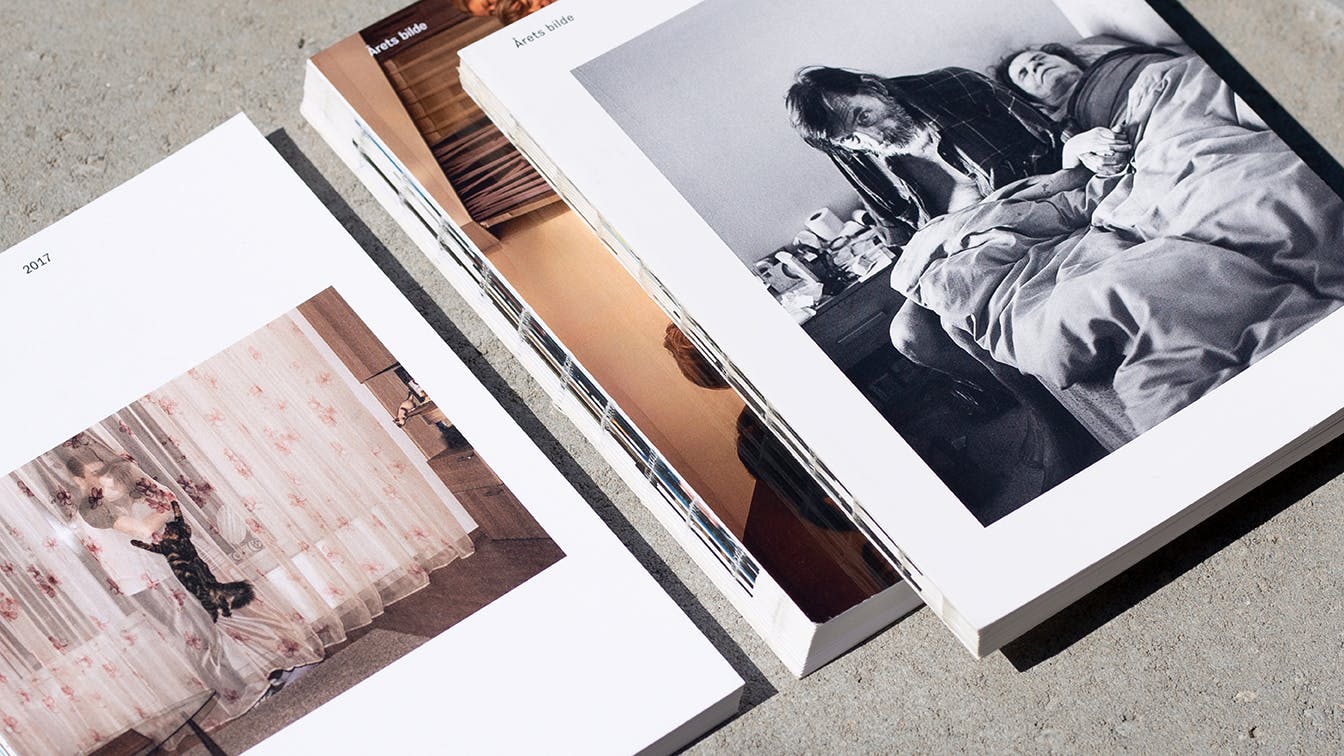 An ideal context for displaying images
Årets bilde was established in 1956. In 1970 they started the tradition of publishing a book to present the winners and nominees. When designing the book for the 2017 edition, the aim was to create an object where the images would be given an ideal context for communicating their content. This approach would dictate all design decisions, including paper stock, format and the general layout. 
Photo: Kline Ørnes Søndergaard

Photo: Klaudia Lech. Photo: Eirik Grønningsæter.
Visual lead
We chose an open back for the binding of the book. This way each spread can be opened flat, displaying each photograph in its entirety. Using two different paper qualities also created a tactile division between the introduction text and the presentations of the winning works.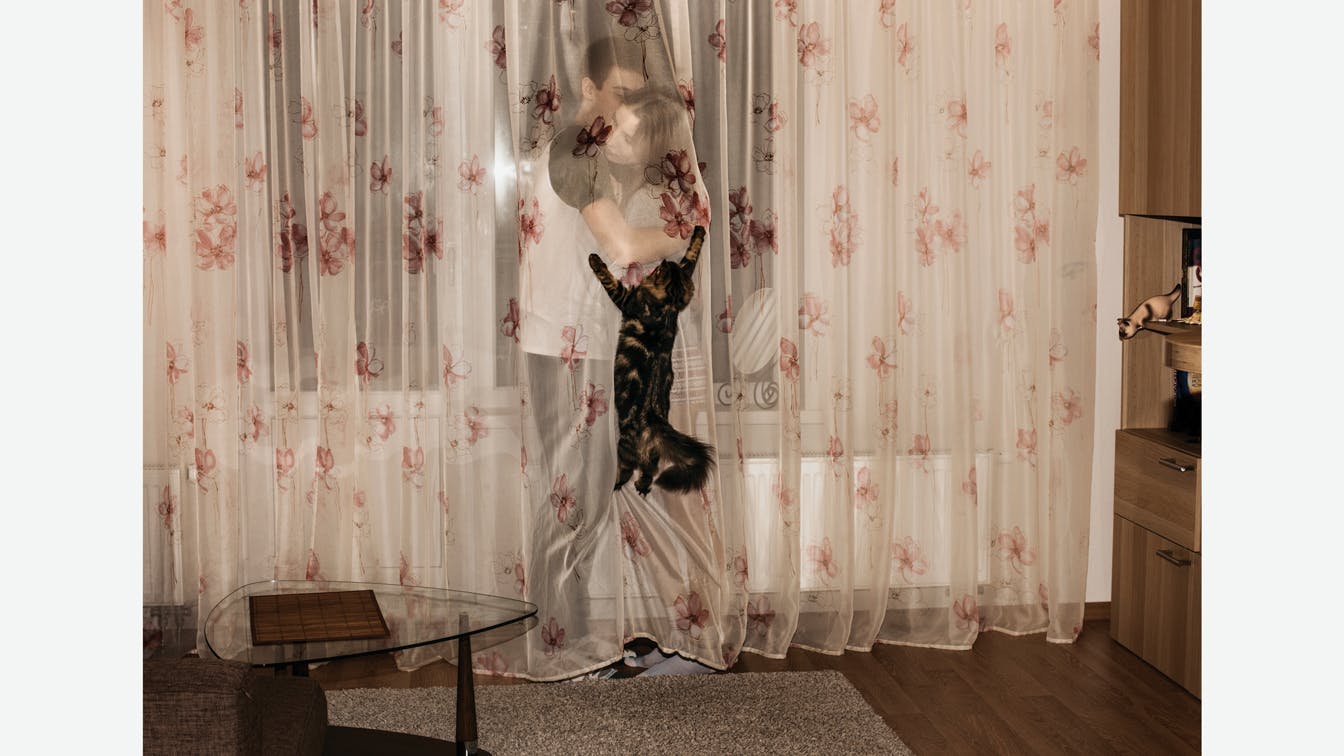 The copy supporting the winning works was placed vertically on the relevant pages. This approach served to highlight the photos' lead role – in this context, the written word is secondary.